Litter Coming Soon!
Due May 2017
Hope X Champ
Hope
Field of Dreams Hope I'm the One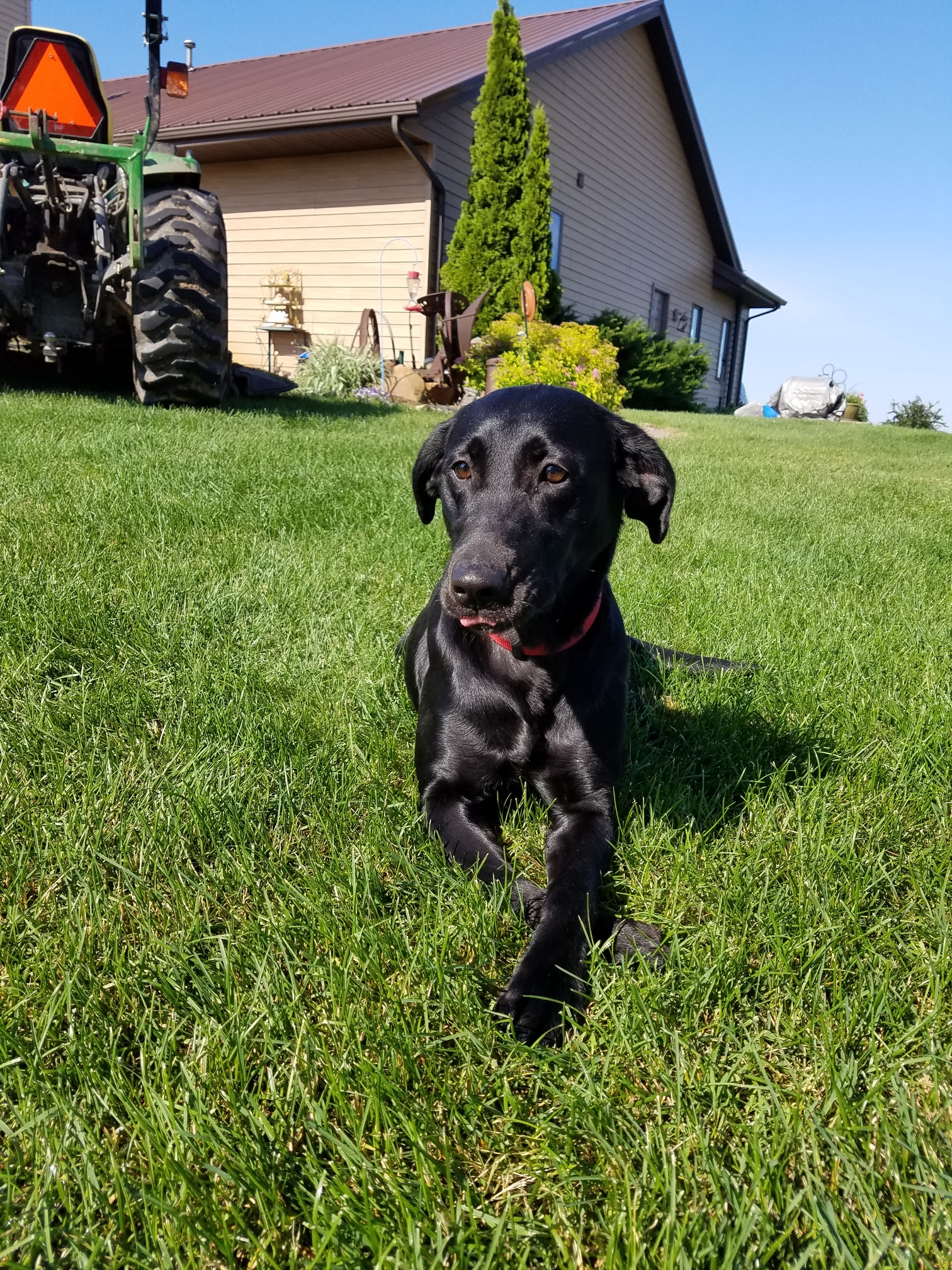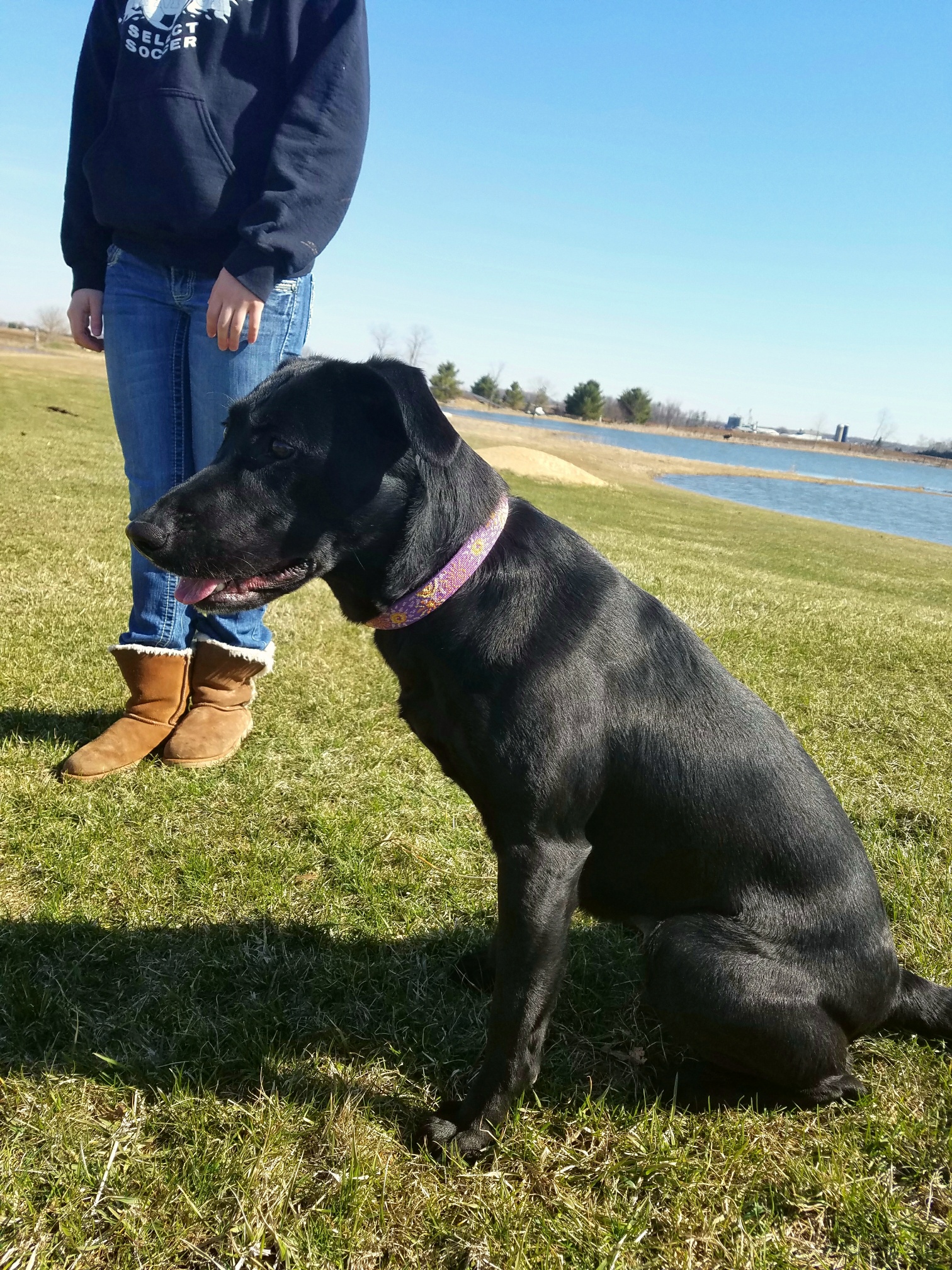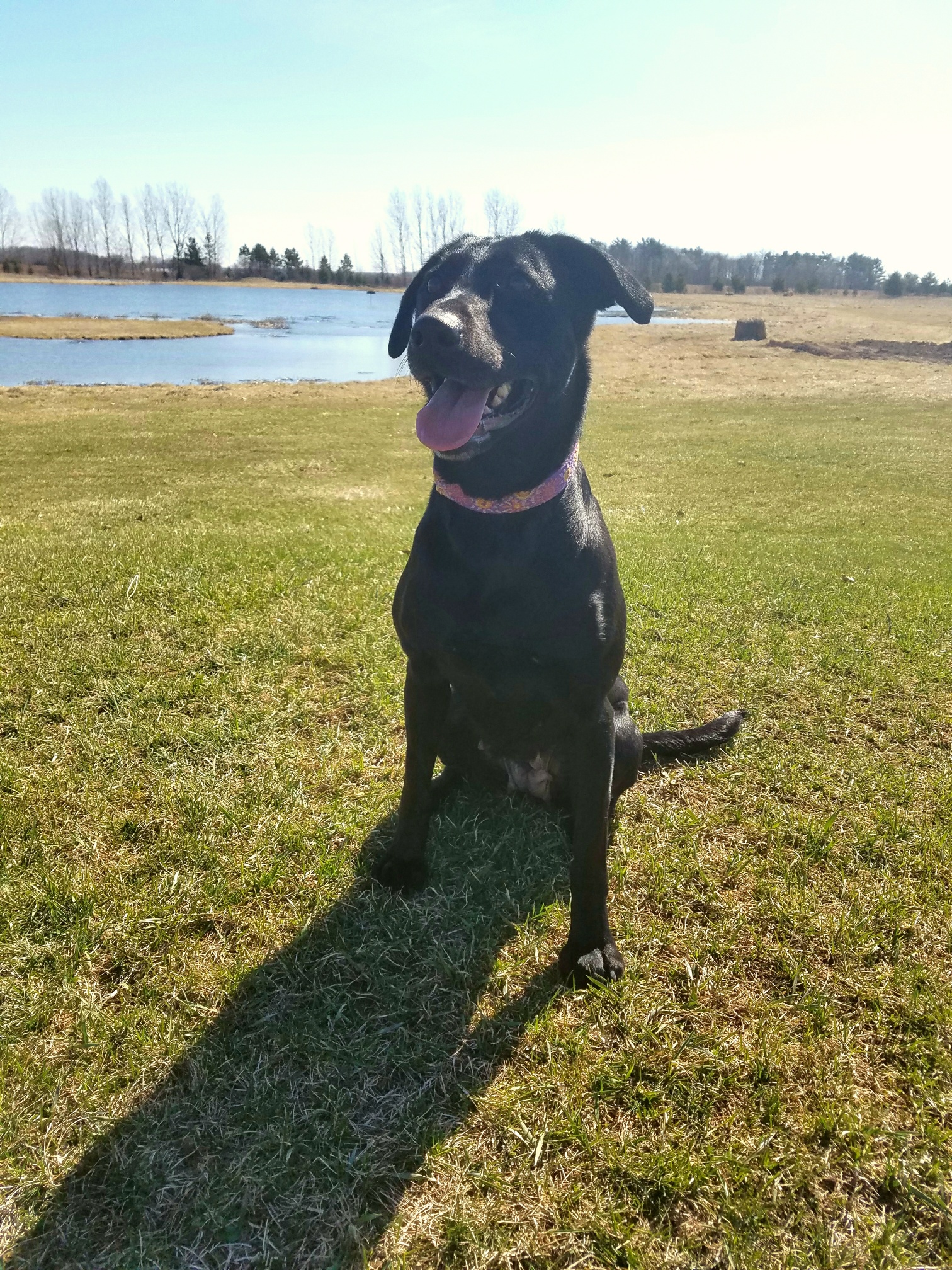 Hope is a wonderful smaller sized black lab and a great addition to our breeding program. She loves everyone and is always willing to please. She is always so excited to get out and work!
X
FC-AFC Field Of Dreams I'm A Winner
CHAMP

Sire:FC-AFC Fox Hollow's Little Buddy
Dam:Field of Dreams Dreaming Casie
Whelped: 12-21-99
Hips-OFA- LR-120334G24M Elbows OFA LR- EL14868M24
LR EIC215/104M VPI CERF - Normal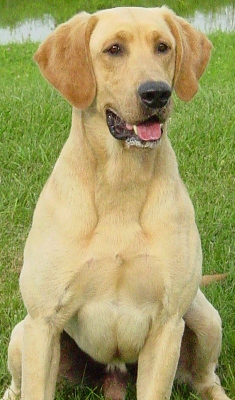 Achievements: Champ made the derby list for top 2 yr. and under dogs to show exceptional marking.
Quilified All Age at 18 mo. Won 67 dog Qlf. Field Champion and Amateur Field Champion. Excellent marker,exceptional nose. Champ is also excellent upland bird hunter from a long line of Pheasant Tournament Champions.
Hunted waterfoul in 3 states.
Champ has also been a great sire producing excellent Field Trial, Hunt Test quilty siblings that also make great pets and hunters. He had a great personalty and fun to be around in the house or out training.


FC-AFC Wilderness Harley To Go


FC-AFC Webshire's Honest Abe
Pine Creek's McChigger
FC-AFC Fox Hollow's Little Buddy
Littermate to NFC Ewbony & Ive-y
NAFC-FC Trumarc's Zip Code
Zip's Magic Marking Ink
FC-AFC Ms. Mischeifs Magic Marker
Sire:
FC-AFC Field of Dreams I'm A Winner
Champ
2xNafc-2xCNAFC-FC Ebonstar Lean Mack
Derby list in 2001
QAA at 21 months
Gipper
03 Nat. Phesant Champ
K&S Wolf River Alex
WI State Phesant Champ
Remington's Dreaming Casie JH
99 WI State Phesant Champ
Candlewoods Lucky Irish Whiskey
Champ Amature Division
NBDCA Nat. Finalist
Remington Lucky Duck MNH
Qualified 5 Master Nat.
Chantilly Lace XXV
Master Nat. Hall of Fame Member
WI State Phesant Champ
MN State Partridge Champ '98
NBDCA Nat. Finalist
06 NAFC FC AFC Carbon Copy of Horn Creak
2008 Hall of Fame
05 NFC FC AFC Clubmead's Road Warrior
2014 Hall of Fame
CFC CAFC Chena River Turbo Tina
FC AFC Bay Teche Eye on the Ball
NFC-AFC Lucyana's Fast Willie
2001 Hall of Fame
Bayou Teche Angel
Riparian Power Keg
Dam:
Field of Dreams Hope for a Good One
FC AFC Dust Devil's Redezvous MH
FC CFC Westwoods Sunday Silence
FC AFC Iron Lines Annie Oakley
Riverhills 2nd Chance Avery QAA
FC AFC Code Blue
200 Hall of Fame
FC Rock River Leica
FC AFC Little MS. Chief